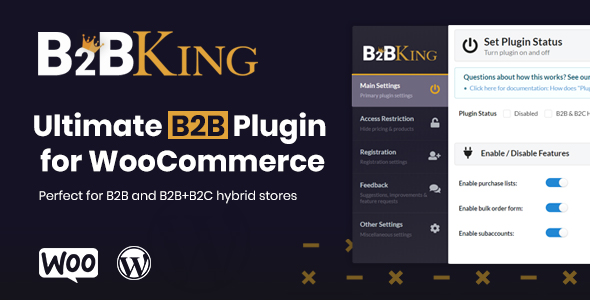 HINWEIS IN EIGENER SACHE
Support erhalten Sie über den jeweiligen Entwickler. Wir präsentieren lediglich Themes und Plugins zu Wordpress und bewerten diese.
Limited Time Offer


Deal ends in:


Featured Item — Best Seller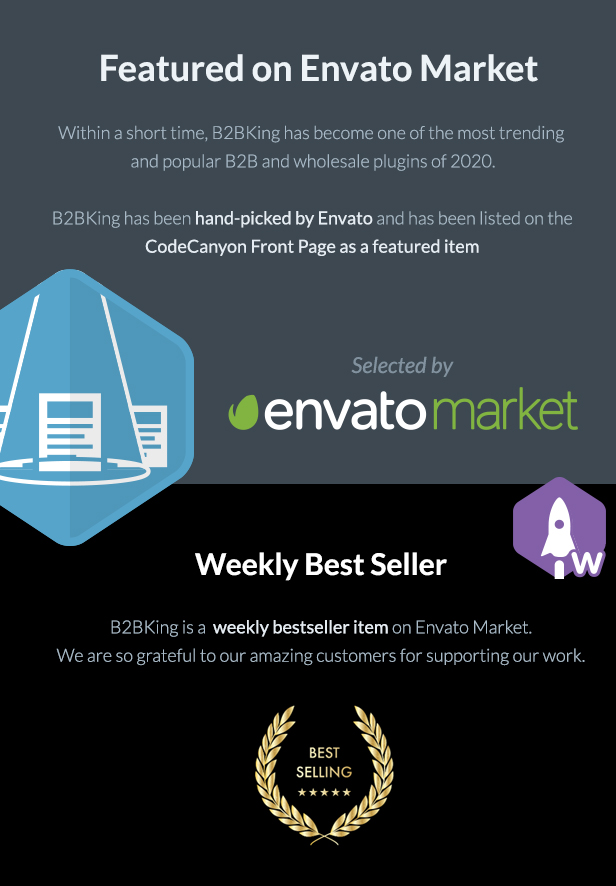 B2BKing – #1 WooCommerce B2B and Wholesale Plugin

B2BKing is the complete solution for running a B2B store or B2B + B2C hybrid store with WooCommerce.
B2BKing takes care of everything, from basic B2B aspects such as hiding prices for guest users, to complex features such as tiered pricing structures, tax exemptions, VAT handling, and multiple buyers per account. From an extended business registration and separate B2B/B2C registration forms, to custom billing fields, an invoice payment gateway and negotiated price offers, B2BKing does it all.
Furthermore, B2BKing enables a wide range of powerful, unique features, such as: wholesale order form, purchase lists, product bundles, custom registration fields, conversations & messaging, withholding tax, change currency for certain groups, tiered pricing table for products/variations, b2b dashboard, information table for products, allow certain payment methods only when minimum orders are met, shortcodes to restrict content for certain groups, and many more.
Set up a versatile B2B store with a personalized, individual experience for each of your customers, or enhance your current B2C store with powerful B2B capabilities.
A brief list of what B2BKing can do for your store:
Hide prices for guests, hide the entire website, or replace prices with "Request a Quote"
Set up different prices for different users or user groups, with rules or in product page. (New!)
Set up different discounts, minimum order thresholds, or free shipping requirements for different users or user groups
CSV Import / Export tool for B2B pricing (New!)
Set up product visibility so that only certain users can see certain products
Exempt certain users from tax, optionally based on a VIES-validated VAT ID
Display tax including or excluding tax for B2C and B2B users (New!)
Set complex tax rules (New! Withholding Tax)
Extend registration for B2B users and set up separate B2B and B2C registration forms
Allow multiple users on one account, with complex permissions setup (e.g. permission to place an order, or view all account orders)
Wholesale bulk order form (New! Search products by SKU)
Make personalized offers that only certain users or groups can access
Enable purchase lists that B2B buyers can easily use to re-order and replenish stock
Enable or disable payment methods and shipping methods based on user or group
Dokan MultiVendor MarketPlace Addon for Full MultiVendor Compatibility
And much, much more.
Template Compatibility
B2BKing is compatible with any WooCommerce Template and has been tested with the most popular themes on the market today:
Flatsome, Porto, Shopkeeper, XStore, WoodMart, The Retailer, Electro Electronics, Bazar Shop, MayaShop, Savoy, Neighbourhood, Basel, Blaszok, Atelier, Legenda, Mr. Tailor, Aurum, WooPress, WooStore and others
1-Minute Animated Video Explainer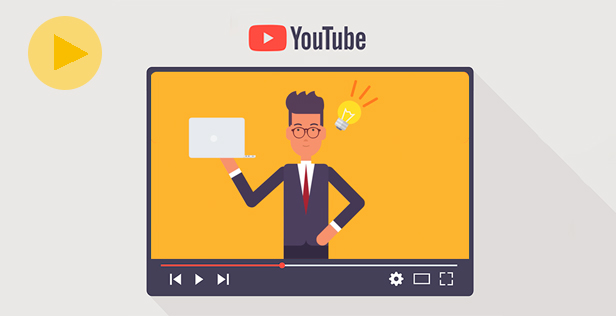 How does B2BKing compare with other wholesale plugins?


B2BKing is the most powerful wholesale e-commerce solution on the market today, with almost three times as many features as its competitors + a light and easy-to-use UI. No other plugin bundles a wholesale order form, purchase lists, offers, dynamic rules, messaging system, wholesale pricing and 130+ more features in a powerful and integrated way.
If you're looking for a complex, versatile solution, built to handle all the unique challenges of B2B e-commerce, B2BKing is the best solution ever created.
With a clear roadmap and vision, B2BKing is a long-term project with many more features already in the making.
Buy B2BKing today and you are buying a powerful tool that will last you a lifetime, with incredible value for your current, and future projects!

Overview

Dokan MultiVendor MarketPlace Addon – September 25th 2020
B2BKing for Dokan will transform your Dokan marketplace into a Wholesale / B2B MultiVendor Marketplace, and
allow your vendors to setup wholesale prices, product visibility, price tiers, price tables, bulk discounts, minimum orders, messaging, offers, and much more! It brings the full power and features of B2BKing to your store.
B2BKing can work with Dokan sites by default without the addon, but only the admin will be able to make B2B settings. This addon extends the Dokan dashboard interface so that each vendor can set b2b settings for their own products, message customers, respond to quote requests directly, etc.
B2BKing for Dokan fully extends and adapts B2BKing to work seamlessly with Dokan MultiVendor Marketplace.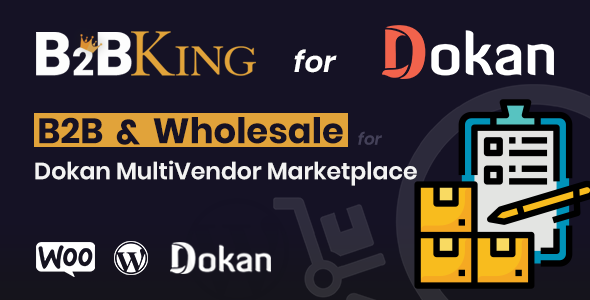 Release 2.2.0 – September 1st 2020
B2B Dashboard with Sales Charts, Registration Approval, Messages & Orders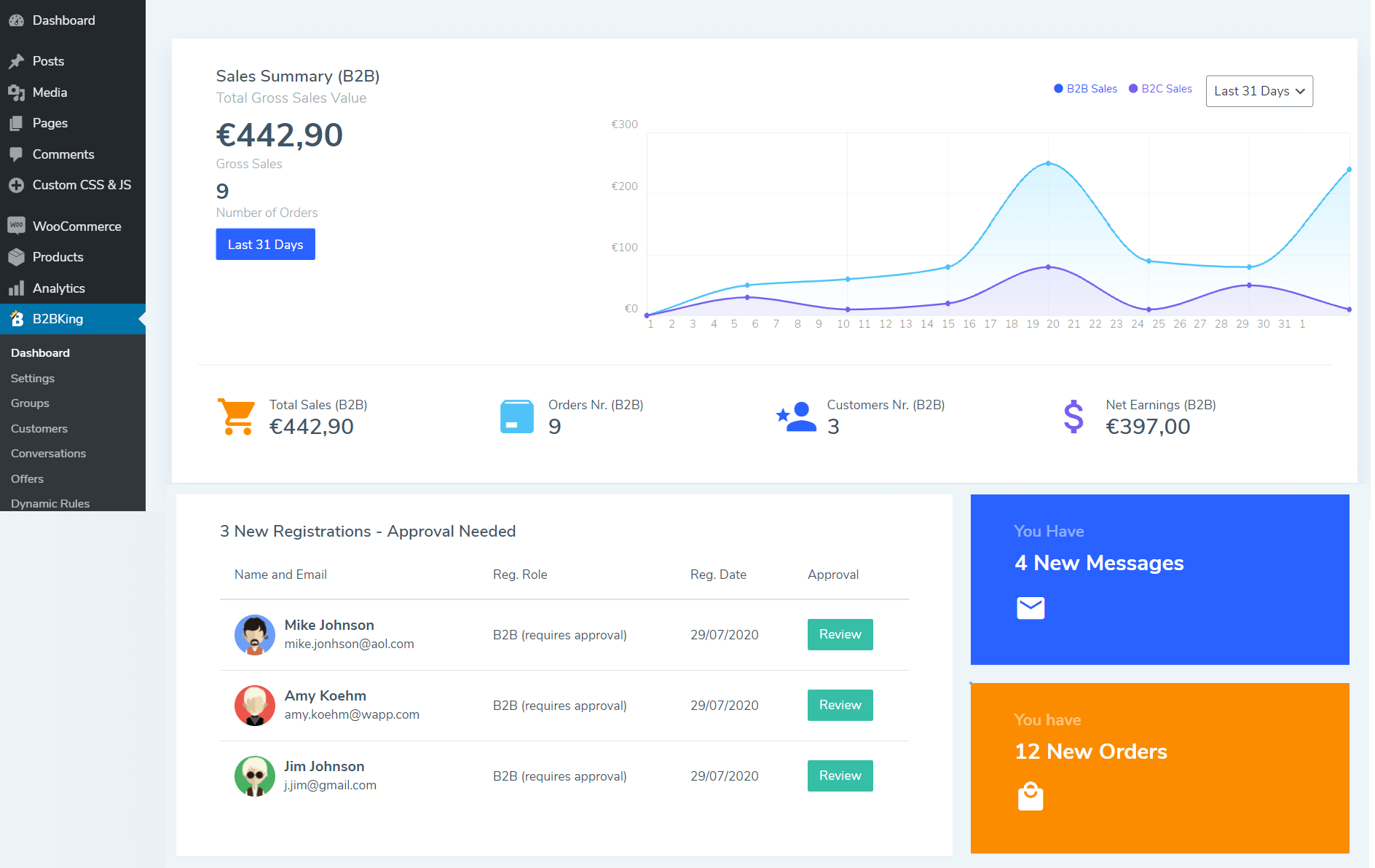 Tiered Pricing Table in Site Frontend. Table adapts to Any Template. Supports Variable Products.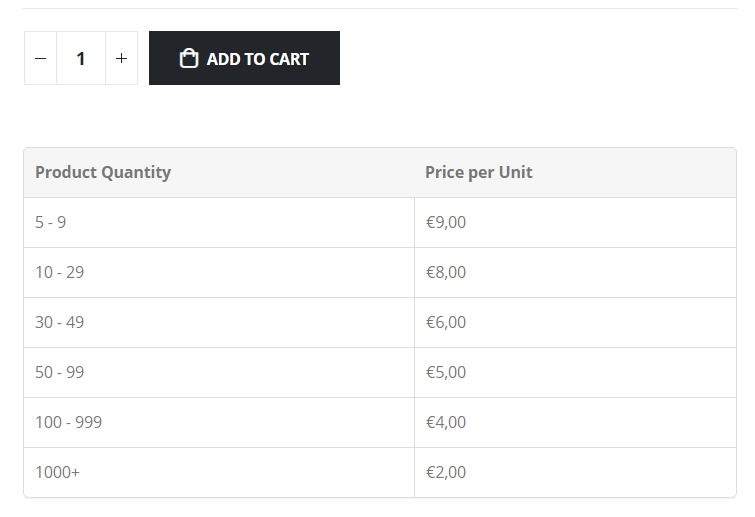 Custom Information Table in Site Frontend for Products

Tiered Pricing in Product Backend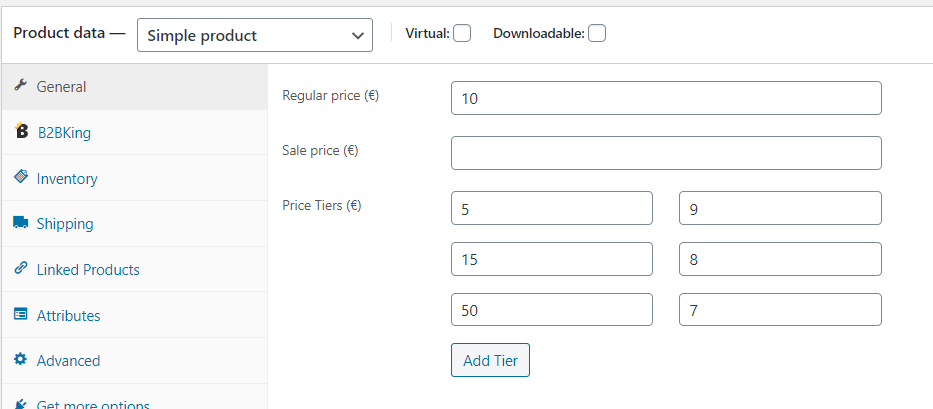 B2BKing Panel in Product Backend
Dynamic Rule: Payment Method Minimum Order.
Example: Bank Transfer is available only for orders of $1000 or more.
B2BKing Groups now associated with their own WP Role
Release 2.1.0
Shortcode to Control Content Visibility in pages and in product descriptions.
New dynamic rule: Change Currency for Groups & Users
Release 2.0.0 – Bulk Editor Tool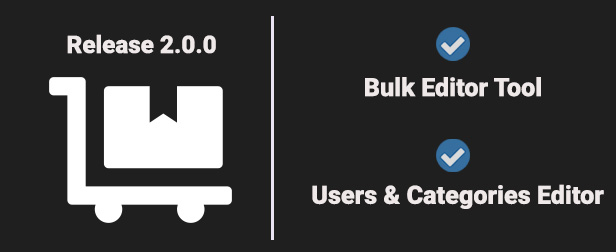 Release 1.8.0 – Prices in Product Page + CSV Import / Export Tool
Release: 1.7.0 – High Performance & Caching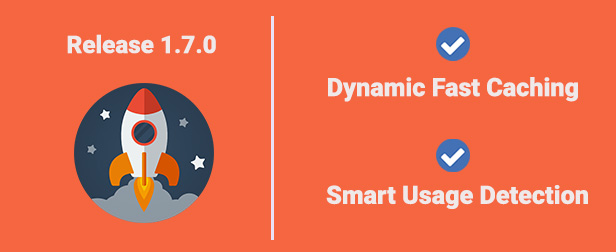 Release: 1.5.0 – Improved Groups

Business Registration Preview
Powerful business registration setups, with 9 types of custom fields, VAT support, file upload, roles dropdown and much more:
Conversations Frontend Preview
Conversations feature that supports messaging, quote requests, negotiations, email notifications, multiple users integration (multiple users in the same company can participate through the subaccounts feature), and much more: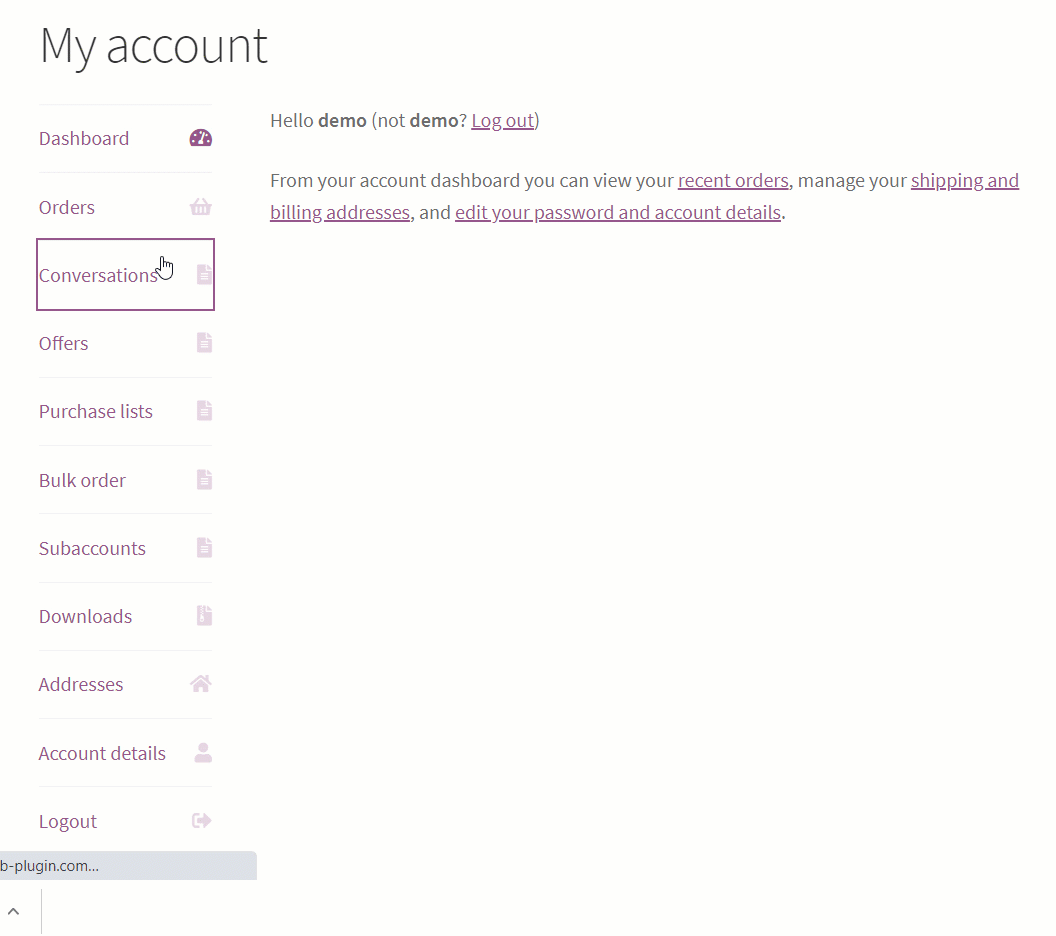 Wholesale Order Form Preview
Wholesale order form with AJAX Search, Search by SKU, Save form as purchase list, and more: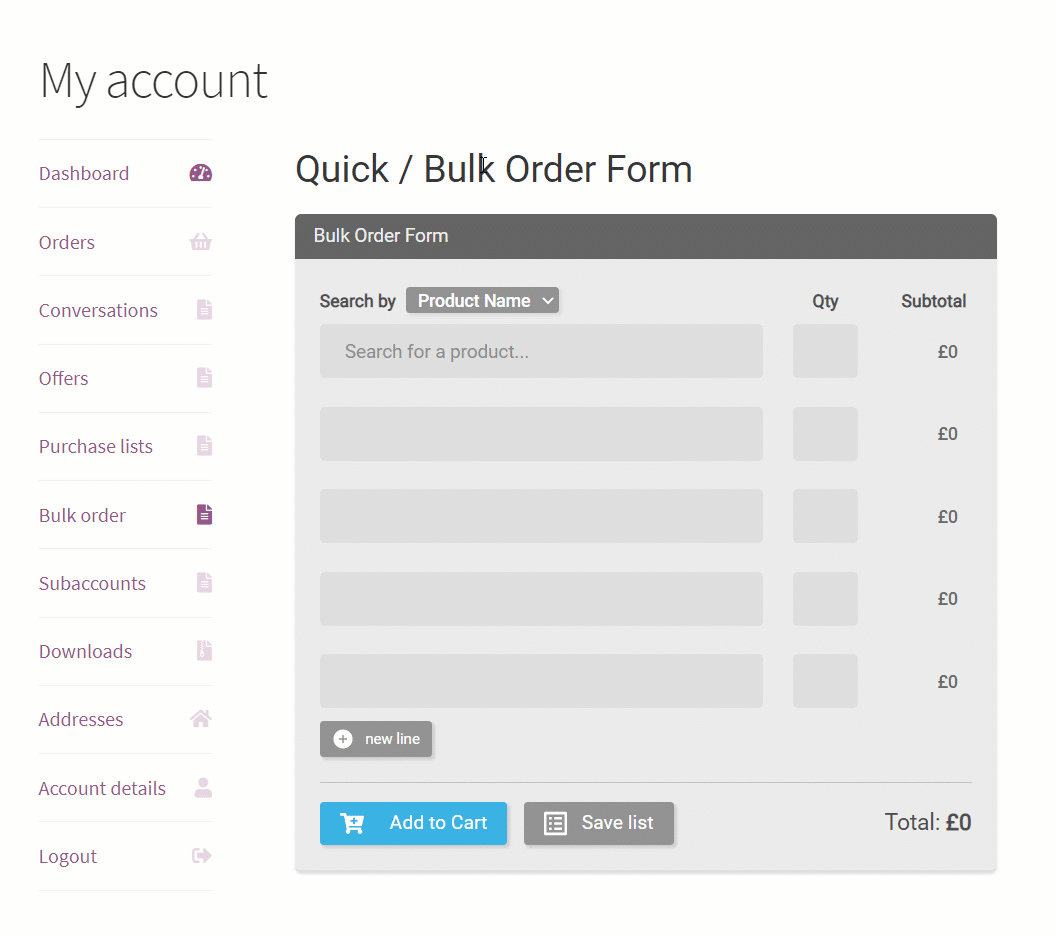 Subaccounts Preview
Subaccounts feature that allows each company to create and manage multiple users, set permissions for each user. Multiple users can participate in a conversation. The "placed by" column shows which user placed which order:
B2BKing Reviews – From Our Amazing Customers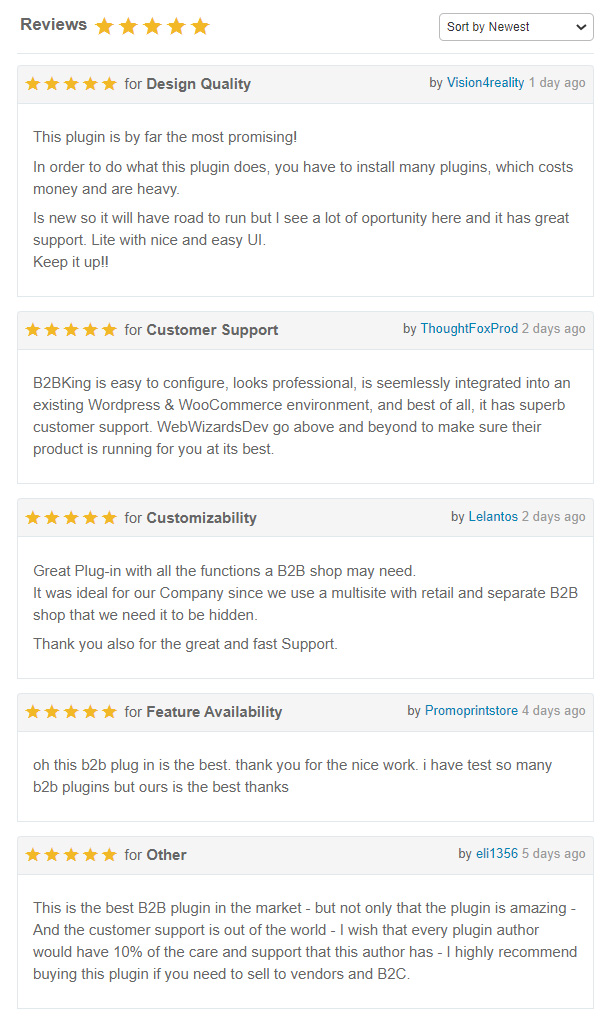 Documentation – Available Online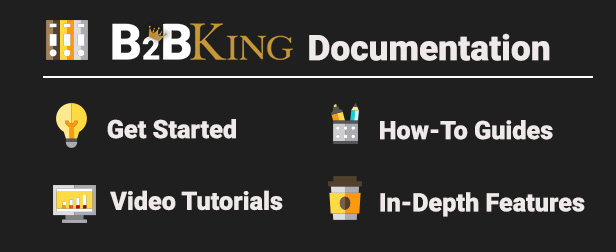 Live DEMO
Demo is available for backend here:
https://demo.woocommerce-b2b-plugin.com/wp-admin
Demo for front end (Website and My Account section)
https://demo.woocommerce-b2b-plugin.com/my-account
Username: demo
Password: demo
Have a Question?
Contact our support team:



WebWizards Ticket System
Full Features List: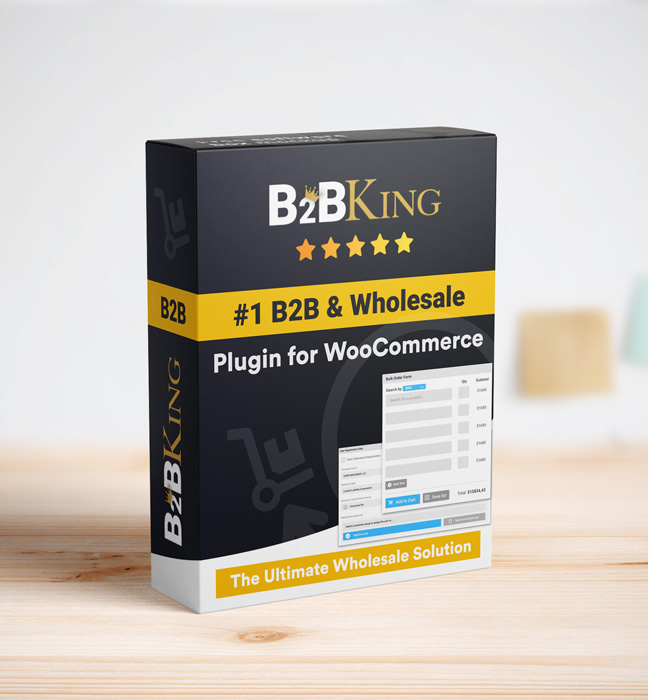 New! features
Tiered Pricing in Product Backend
Tiered Pricing Table in Frontend
Custom Information Table in Frontend
Dedicated B2B Dashboard
Withholding Tax (Ritenuta D'Acconto)
Replace cart with Quote Request Dynamic Rule
Product price in product page
CSV Import / Export Tool
Troubleshooter Tool
Bulk Editor Tool
Shipping inclusion in VAT Tax Calculation
Hide website entirely / force login
Accounting subtotals (currency accurate format)
Dynamic Caching and Usage Detection
B2B Registration at Checkout
Wholesale Order Form Search by SKU
Multi-Select Products and Categories for Dynamic Rules
B2B Registration Shortcodes
Full WPML Support
Full Variable Product Support across all plugin functions
Customer Groups
Organize users in Customer Groups
Product Visibility Control

Product Category visibility:
Group-based visibility or individually set for each user
Individual product visibility:
Category-based, or individually set for each product
If individually set -> Group-based visibility or individually set for each user
What you can achieve with this:
Product categories available to only specific customer groups
Specific products available to only some customer groups
Product categories available to only specific customers
Specific products available to only specific customers
Shipping Methods and Payment Methods
Enable / Disable Shipping Methods by User or Group
Enable / Disable Payment Methods by User or Group
Extended Registration and B2B Registration

Registration Roles
Create custom registration roles (e.g. B2B, Reseller, Individual Customer)
On registration, user chooses role from dropdown
Depending on the role chosen, user sees particular custom registration fields
Set approval as automatic or manual for each role
Automatically assign registration role to customer group
2 default roles: B2B and Individual Customer
Custom Registration Fields
Choose from 8 different field types: text, number, textarea, telephone, select, email, date, file upload
Set for which registration roles a field should be visible
Set field as required or not
Set field sort order
Set field as editable after registration
Set field label and placeholder
Set billing field connection so that after registration "billing details" are automatically filled
Ability to add custom field to billing/checkout
Ability to make custom field billing-exclusive (not visible in registration)
10 default registration fields: company name, address, city, etc.
Special VAT Field (EU VAT)
Add VAT in registration, billing, or both
Make VAT visible only for some countries
Option for automatic VAT VIES Validation
Add VAT to billing/checkout
Make VAT required or not
Deep integration with "Tax Exemption":

Provide tax exemptions to users depending on whether they have a valid VAT
Enable tax exemptions only for users in particular countries, depending on whether they are B2B or B2C
For example: exempt Austrian B2B users with valid VAT, but not German users.
Another example: B2B sales: VAT can be applied for Italian customers, and not applied for EU and Extra-EU customers. B2C sales: VAT can be applied for Italian customers and for EU customers but not applied for Extra-EU customers.
Read more in the "tax exemptions" section.
Manual Account Approval
Dedicated "Registration Data" section in each user's profile in the backend
View account details for each user prior to approval
Download associated files prior to approval (e.g. company license).
Approve or reject user
If approve the user, choose which customer group to assign the user to
Email notifications that a new customer needs approval/user account has been approved. See dedicated "Email Notifications" section.
Extended Billing and Checkout

Extended billing and checkout through custom fields
Customers Panel

Sort users by Company, Group, Customer type (B2B/B2C), etc.
Can view which users are main accounts and which users are subaccounts
B2B & B2C Hybrid Support

Plugin status can be "B2B Shop" or "B2B & B2C" hybrid
B2B features are hidden for B2C users
Individual control over whether user is B2B or B2C
Deep integration with other features:

Integration with registration: allow user to register as either B2B or B2C
Ability to require manual account approval for B2B roles and automatic approval for B2C roles
Features like "Quote Requests", "Offers" or "Conversations" can be available to only B2B users

Separate B2B and B2C registration, either via dropdown, either completely via shortcode
Enable/Disable components

Enable only the components you need. Easily disable: bulk order form, conversations, offers, purchase lists, subaccounts
Guest Access Restriction

For guest users, ability to:
Hide prices
Hide B2B website entirely
Replace prices with "Request a Quote"
Conversations
Built-in messaging system between admin and customer
Conversations section added in "My Account" for each individual user
3 types of conversations: inquiry, message or quote request
Deep integration with "Request a Quote" feature:

Quote requests start a conversation and allow negotiation

Deep integration with "Subaccounts" feature:

Multiple users can participate in the same conversation
If a subaccount has "conversations" permission, it can participate in account conversations

Conversation status: new, open, resolved
Website admin can also start conversations with users
New conversation/new message email notification:

Emails are only sent if messages have been unread for 10 minutes -> no email spam takes place
Offers
Offers allow you to give users/groups specific items with specific quantities and unit prices. For example: 1000 boxes at $0.1 unit price. You can give a user a specific offer, following a negotiation. You can also create seasonal or promotional offers and make them available to customer groups.

Add an unlimited number of products to offers and set quantities and prices.
Offers visibility:

Group visibility
Individual user visibility

Offers section added in "My Account" for each individual user
Each user sees only offers they have permission/access to
Ability to add offers directly to cart and checkout from "My Account"
Offers are ideal for negotiating with users
Offers are ideal for creating seasonal or promotional bundles
Request a Quote

Users can start quote requests from the "Conversations" section
Users can start quote requests from Cart and ask for a custom quote for their current cart contents
Quote requests are received by the website admin in the backend.
Website admin is notified by email when a new quote request occurs.
Quote requests open conversations and allow a discussion/negotiation between parties.
Guest users can also request quotes and leave their emails to be contacted
Purchase Lists / Shopping Lists

Users can create an unlimited number of purchase lists
Users can add purchase lists to cart
Save cart contents as purchase list -> "Save as purchase list button" extends cart buttons
"Purchase Lists" section added to "My Account"
Create purchase lists from My Account directly
Create and modify purchase lists through Instant AJAX-powered product search form
Wholesale Bulk Order Form

Instant AJAX-powered product search form
Instant subtotal calculation
Save bulk order form contents as "Purchase List" for later usage
Modern, versatile, bulk order form design
Shortcode allows you to add the bulk order form anywhere in the website
"Bulk Order Form" section added to "My Account" by default
Multiple buyers per account (Subaccounts)

"Subaccounts" section added to "My Account"
Each B2B account can create and manage subaccounts for their company
Subaccounts can access the same pricing and products as the main account
Set permissions for each subaccount: view account orders, place orders, view conversations, view purchase lists, view offers etc.
Set name, job title, phone number, email, username and password for subaccount
Orders extended with "Placed by" column to show which user placed a particular order
Account and multiple subaccounts can participate in the same conversations (if they have permission).
Email Notifications

Email notification to admin about a new customer
Email notification to admin that a new customer needs manual review and approval
Email notification to the user that their account requires manual review
Email notification to the user that their account has been approved.
Email notification to admin and user that there is a new conversation/message/quote request
Dynamic Rules System

Through dynamic rules, you can set: discounts (amount or percentage), fixed price, hidden price, free shipping, minimum and maximum orders (quantity or value), required multiples, tax exemptions, add tax or fee (amount or percentage).
Choose which products/categories a rule applies to.
Choose for which users or user groups a rule applies to. Can also choose: all registered users, all guest users, all B2B users, and all B2C users
Add conditions to each rule: total cart quantity and value, category quantity and value, product quantity and value.
Example: a "free shipping" rule can apply only if the user orders at least $1000 worth of product and at least 500 pieces.
This allows incredible versatility and full control over each individual user
Examples of things you can achieve:
Different prices for different users for the same product: Mark sees $499 but John sees $399 for the same product
Bulk discounts: pricing that gets lower as quantity increases
Tiered pricing: X price for 1-100 pieces, Y price for 100-1000 pieces
Minimum product quantity
Minimum category quantity
Minimum cart total
Group-based free shipping: exclusive free shipping for certain customer roles
Quantity discounts per customer group
Minimum purchase threshold per customer group
Hide prices for selected categories only
Hide prices only for some products
For details about how "Dynamic Rules" work, see our dedicated article: Dynamic Rules
Extended "Re-order"

Reorder button added to admin my account orders view
Reordering adds a note letting the admin know that a specific order is a reorder of X order
Offline payment methods

Template Compatibility

Tested with wide range of themes
Compatible with top WooCommerce Envato themes: Flatsome, Porto, Shopkeeper, XStore, WoodMart, The Retailer, Electro Electronics, Bazar Shop, MayaShop, Savoy, Neighbourhood, Basel, Blaszok, etc.
Compatible with WooThemes themes such as WooStore
Working out-of-the-box with 99% themes out there
Translation

100% translateable, built based on WordPress internationalization standards
Translate B2BKing with Loco Translate
WPML Support
WordPress Multisite Support
Support for configurations with two separate B2B and B2C websites, part of a WordPress multisite setup
Long-term Vision and Roadmap. Trusted B2B implementation.

We are committed to making B2BKing the leader in WordPress B2B and wholesale e-commerce.
B2BKing is a long-term project that we are constantly developing and supporting, with an ambitious roadmap for the next few years. Coming soon:
Dashboard: Graphs and Charts
Setup Wizard
WP Roles Support
Credit Feature
Inventory Management
Payment Restriction by Order Value
GST and US Tax Number Support
Changelog
Version 2.4.0 – October 7th, 2020

Enhancements:
- Speed improvements for dynamic rules
- Automatic approval group now selects group by default for manual approval
- Added option to enable a "Validate VAT" button in checkout, for checkout registration
- Added option in Other Settings for VAT validation to require delivery country to be different than shop country (for EU laws)
- Added experimental option for discount dynamic rules: "All products except:" selector.

Fixes:
- Fixed a bug that prevented price tiers being saved correctly
- Fixed issue with file upload
- Fixed display issues in the user profile page
- Fixed subaccount identification issue
- Fixed purchase list NaN price retrieval bug
- Fixed issue with subaccounts' ability to order again other users' orders

Version 2.3.0 – September 25th, 2020

Enhancements:
- Added option in registration fields to allow which groups can see fields in billing (e.g. you can show VAT in billing only for B2B users)
- Sending quote requests now clears cart
Fixes:
- Fixed a conflict between WPBakery and b2bking visibility
- Fixed a bug with available payment methods

Version 2.2.5 – September 10th, 2020

New Feature Additions:
- Added "Custom Key Mapping" option to registration fields billing connection (you can now use custom meta keys e.g. billing_cnpj, vat_number, etc)
Enhancements:
- Category thumbnails now hidden by b2bking category visibility
- Added caching to discount in cart dynamic rules which should improve performance
Fixes:
- Fixed issue with bulk order form visibility for guests
- Fixed a few non-critical notices/warnings associated with previous update

Version 2.2.0 – September 1, 2020

New Feature Additions:
- B2BKing Dashboard with sales chart, registration approval, and messages
- Tiered Pricing in Product Backend
- B2BKing Panel in Product Backend
- Tiered Pricing Table, compatible with all themes, in product frontend. Works for products and for individual variations. Table is automatically generated based on price tiers.
- Custom Information Table for Products
- Dynamic rule: Payment Method Minimum Order. Example: Bank Transfer is available only for orders of $1000 or more.
- WP Roles Support: B2BKing groups now associated with WP Roles for each group

Enhancements:
- Added caching for product and category visibility, which should result in performance increase
- Added visibility criteria to AJAX searches, which should make the search with many themes work better with b2bking visibility
- Added bulk order form setting: search each individual variation. This will fix issues with search by SKU for individual variations for example.

Version 2.1.0 – August 27, 2020

New Feature Additions:
- Added shortcode [b2bking_content]content[/b2bking_content] that allows you to restrict content visibility to b2b/b2c/groups/users/loggedout so you can control what content each users can see
- Added new dynamic rule: change currency symbol
- Added option for large stores: Customers panel in the backend now supports Search by AJAX, which should prevent crashes for stores with more than 5000 business users.
- Added ability to modify b2bking custom fields in the backend

Enhancements:
- Improved access. Shop Managers can now also fully manage B2BKing.
- Added more classes to buttons for improved customizability
- Hidden add to cart button completely for variations (sometimes shown depending on Template)
- Registration now remembers country+state on failed attempts

Fixes:
- Fixed issue where users were displayed by name instead of username in b2bking boxes
- B2BKing cache now clears on product update
- Fixed issue where WooCommerce shipping cache did not clear, making "free shipping" rules not work correctly.
- Fixed bug where very small taxes added with Add Tax would not show up

Version 2.0.0 – August 17, 2020

New Feature Additions:
- Introduced New Tool: Bulk EDITOR
- Ability to bulk edit category visibility
- Ability to bulk move users to groups

Enhancements:
- Added support for multiple tax rates display for "Pay Tax in Cart" options of Tax exemptions
- Changes to Customers panel
- Plugin now clears dynamic rule cache on user group update
- Offer price display is now tax-adjusted in cart
- Offer price display is now tax-adjusted in my account
- Offer price display is now tax-adjusted in minicart
- Improved Translations

Fixes:
- Dynamic Discounts no longer apply to Offers
- Corrected Offer price in minicart
- Fixed minor product visibility bug
- Fixed issue where country field was required but state was not

Version 1.9.0 – August 1, 2020

Enhancements:
- Converted conversations and messages timestamps to website's timezone setting
- Improved WOOCS support
- Added Link to user profile in User Requires Approval Emails send to admin

Fixes:
- Improved support for older WooCommerce version without get_additional_content() method in emails
- Fixed issue with tax calculation when sale discounts are involved
- Added check that WC()->customer is initialized to prevent errors during API calls or similar situations where customer is not initialized
- Remove registration fields at checkout if user is logged in
- Fixed display notices in admin panel

Version 1.8.5 – July 21, 2020


New Feature Additions:
- Added "Withholding Tax" option 
- Added new Dynamic Rule: Replace prices with Request a Quote. Now this can be applied to all users, not just guests as previously

Enhancements:
- Tested plugin up to WooCommerce 4.3.0
- Cleaned up notices in the Add New User panel
- Removed 'On sale' flash badge for "Replace Prices w. Request a Quote" 
- Added "value:text" option for writing select options in custom fields
- Improved settings interface

Fixes:
- Fixed rounding error that could cause prices off by 0.01
- Fixed accounting subtotals rounding error

Version 1.8.0 – July 7, 2020


- Product prices directly in the product page
- CSV Import / Export Tool
- Fixed conditions bug for Add Tax Rules
- Added the option to include shipping in tax exemption vat tax calculations
- Added "one-time" fee to shipping
- Improved options for stores with large numbers of users / products
- Replaced deprecated WooCommerce hook: woocommerce_add_order_item_meta
- Added custom billing fields in admin->order details->billing for each order (e.g. to display VAT or any other relevant billing field)
- Changed My Account URL structure to address frequent 404 issues. The previous structure can easily be enabled in Settings->Other Settings->Permalinks
- Added option to hide website by forcing login
- Added Tools section
- Added TroubleShooter file generator
- Modified bulk order form design with switch between product name and sku search
- Loader GIF added to bulk order form
- Added option to show subtotals in the bulk order form in the accounting format used in WooCommerce 
- Bulk order form speed improvement

Version 1.7.0


Caching and Speed Optimization for all Dynamic Rules resulting in Major Performance Improvements
Smart detection for dynamic rules further reduces performance impact if rules do not apply to a user
Registration shortcodes now redirect to My Account
Added option to show registration in checkout (for websites that allow this)
Bulk Order Form performance improvements
Bulk Order Form Search by SKU
Price Display Update
Added "Show Tax in Cart" option to Tax Exemptions
Added the ability to control visibility of the quote request button and also enable it for guests and b2c
Added a Offers settings panel
Added the ability to replace the text selector in offers with a product selector
Added the ability to show product images for offers in My Account (frontend) via Settings
CSS Fixes for the Frontend
Added Category Visibility Behaviour in Access Restriction Options: you can now hide products based on category is at least 1 of their categories is hidden
Added Option in "Other Settings" to force permalinks rewrite to solve persistent 404 errors
Price display bug fixes 

Version 1.6.4


Fixed bulk order form product visibility issues for non-stock products

Version 1.6.3


Added Performance Tab that allows you to disable unused code
Added Multi-Select Option for Rules for "Who" selector
Bulk Order form no longer allows products that are out of stock and not available on backorder

Version 1.6.0


Added Variable Product Support to the Bulk Order Form + Purchase Lists

Version 1.5.6


Discount Display Improvements
Added WOOCS Currency Switcher Compatibility for Dynamic Pricing Rules

Version 1.5.5


Improved and complete variable product support across all plugin functions

Version 1.5.4


Added Language Settings Options

Version 1.5.3


Minor patch

Version 1.5.2


Improved Groups UI
Introduced separate product visibility settings for logged out, b2c, b2b users for more control

Version 1.5.1


Introduced shortcode parameter: registration_role_id

Version 1.5.0


Improved Groups Page
Introduced 2 Default Groups and the ability to control Shipping and Payment methods for B2C and Guest users

Version 1.4.3


Introduced option to allow dynamic rules to be active in hybrid mode for B2C and guest users

Version 1.4.2


Fixed file upload issues on registration
Added "Checkboxes (check all that apply)" custom field type to registration
Improved CSS
Added Language selector for Purchase Lists

Version 1.4.1


Fixed issue with Registration Message only showing occasionally. 
Improved Registration fields aesthethics
Fixed scroll issues with country in registration inside a popup (e.g. Flatsome Template)
Fixed Roboto loading issue
Database numbering change, custom posts now follow default WordPress numerotation

Version 1.4.0


Added Multi-Select Support to Dynamic Rules
Added Show Discounts Everywhere option (currently only for simple products)
Fixed WooCommerce Dashboard Loading Conflict
Introduced "Discount name" option
Introduced ability to show discounts as "Sale Price", and display discount everywhere, not just in cart
Other bugs and fixes

Version 1.3.1


Fixed VAT display bug in registration if shop sells to only 1 country

Version 1.3.0


Fixed a bug with automatic user approval to groups
Added additional support and options for Multisite
Fixed VAT Validation bug for Greece (GR country but EL vat code was causing issues)
Most custom fields are now remembered in registration. If the user encounters registration validation errors, the user does not have to input everything again. 
Improved Country and state selectors in Registration. New option Country+State introduced
Added "Select Multiple Roles' option to custom fields, so a field can appear for multiple roles.
Added registration roles sort order

Version 1.2.0


Fixed bulk order form compatibility issue with hidden price rule
Better support for First Name and Last Name on registration
Added registration form only shortcode for better separation of b2b/b2c registration
Fixed hidden product visibility bug when product is accessed directly
Fixed an issue with product visibility default settings
Added "Guest Users (Logged Out)" in product visibility settings
Introduced a new Dynamic rule "Zero Tax Rule" and modified "Tax Exemption". Tax Exemptions are now user-based and show "excluding tax" or "including tax" based on user.

Version 1.1.1


RTL Support for Front-End Introduced
Added Product Visibility Switch in Access Restriction Settings
Decimal Points bug fixes in dynamic rules
Bulk Order Form fixes: takes into account dynamic pricing rules + shop tax settings

Version 1.1.0


Added WPML Support
Fixed several text domain typos

Version 1.0.1


Registration Bug Fixed
Added B2B registration shortcode for full B2B and B2C registration separation

Version 1.0.0

Initial Release
---
Bewertung: 5
Verkäufe bisher: 542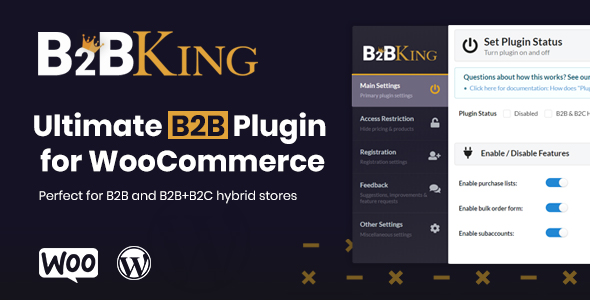 Autoren-Wertung

bewertet 4 Sterne

spitzenmäßig
---
WordPress E-Commerce Plugin B2BKing - The Ultimate WooCommerce B2B & Wholesale Plugin

Rezensiert von:

Veröffentlich am:

Zuletzt überarbeitet:
---
HINWEIS IN EIGENER SACHE
Support erhalten Sie über den jeweiligen Entwickler. Wir präsentieren lediglich Themes und Plugins zu Wordpress und bewerten diese.